Learn These Popular IT Skills and Get Hired!
The COVID-19 pandemic has given rise to the uncertainty of jobs among IT professionals as well as freshers. We see a fall in hiring opportunities in all companies for IT professionals. This economic downturn is barring the companies from hiring more employees. Instead, companies are hiring talents skilled in niche technologies with specified requirements.
To fulfil the demand and stay ahead of the crowd, one must acquire skills that are popular in the market and most demanded in top companies and organizations. Seeing the current market scenario, we have listed down top 5 IT skills one can learn while in lockdown in order to meet the requirements of the companies and get hired eventually. Let us have a look at the IT Skills.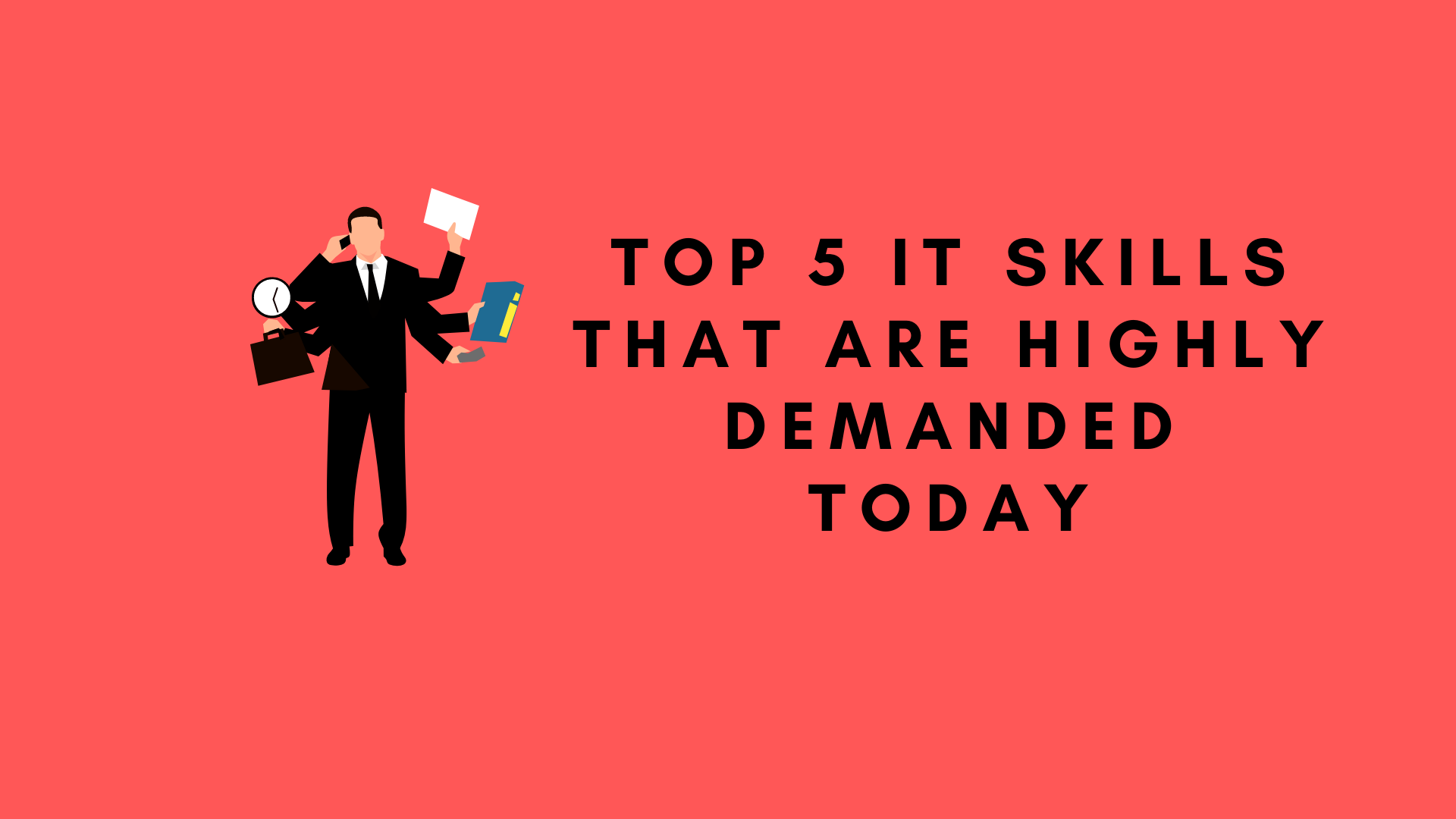 Python (Top IT Skills)
This IT skill does not need much introduction as every individual is thriving towards starting their career with Python Programming. It is among the most popular and most demanded programming languages in the market today, topping the list of the highest demanded IT skills in India. Python is easy to learn, efficient and user-friendly language. Python is also a preferred language for Machine Learning and Artificial Intelligence Experts. A career in Python also comes with a good salary package and benefits.
Also Read : Launch Your Machine Learning Career
Data Science and Analytics
The economy today is moving towards analytics on the unlimited data that is being produced every second. The market demands people who can interpret and mine the abundant data. Here comes the role of the IT skill – Data Scientist. Data is in abundance, and it holds much importance, hence the need for Data Science Experts is rising every day. The future is shining in this field and one must acquire this IT skill in order to build a promising career.
Amazon Web Services
One of the most demanded IT skills, AWS is taking over the market and creative various job roles and opportunities for all Cloud experts. Cloud Computing business is rising as companies are migrating towards Cloud for data storage and management. Professionals trained and certified in AWS is demanded in the market every now and then. AWS features over 50+ services including content delivery, database management and storage, networking. Start your career with AWS and brighten your future.
Also Read : Why AWS became the most valuable Cloud Computing Certification Today ?
Digital Marketing
Not completely an IT skill, Digital Marketing is rapidly covering the market and the demand for a Digital Marketing Expert is rising with numerous job opportunities. As companies are moving towards building their brand, digital presence and ranking on top of search engines have become a necessity. All this requires a certain algorithm and strategy that can be easily done if you are well skilled in Digital Marketing. Companies are always on a search for such professionals and getting trained in this area can come out to be an advantage for you to kickstart your career.
Also Read : Top Digital Marketing Tools for Beginners
DevOps
DevOps is a practice that combines IT operations and software development. It builds communication, collaboration, integration and automation between them. Development and Operations. The most important IT skills in current IT operations teams today is to establish DevOps practices in their company's workflow for better teamwork, faster delivery and quality of service. The demand for such skills is increasing every day and its high time you choose to train yourself in DevOps in order to quantify your career. DevOps can set the ball rolling for you and you keep it going without fail.
Read More :  It's All About DevOps Training
These were the top listed IT skills that is the need of the hour. Choose the best IT skill for yourself and get going with the training. Success is not very far off once you acquire any of the skills as mentioned above. We have to keep at par with the current market scenario and the demand revolves around these skills. To rise above the general crowd, you must walk towards upgrading your IT skill.
Get trained by Top IT Experts at Training Basket and get Job Ready.